Whether you're hosting a hearty Thanksgiving get-together or a wholesome Halloween party, autumnal appetizers never fail to go unappreciated. So, start planning now, and get ready to capture the spirit of the season with these easy, delicious recipes for all.
1. Harvest charcuterie board
Simple and universally likable, charcuterie boards score high on both tastefulness and tastiness. Give yours a seasonal twist by adding in pumpkin seeds, pecans, figs, and candy corn as well as the classic cheeses, meats, and crackers. You can also up the aesthetic appeal by sticking with an autumnal color scheme of oranges, reds, yellows, and purples. Add a mini pumpkin for decoration, and you'll have a perfectly light yet warm and rich appetizer ready to share.
2. Candy apple cream cheese spread
Candy apples are a beloved Halloween treat. Combine the merits of candy apples and cream cheese, and the result is a spread that guests won't be able to get enough of. All you need to do is shape your cream cheese into a round, pour caramel sauce over the top, and sprinkle it generously with toffee bits. Serve it up with sliced pears, apples, and pretzels for a spread that's easy on the eye and easy to enjoy with crackers and toast.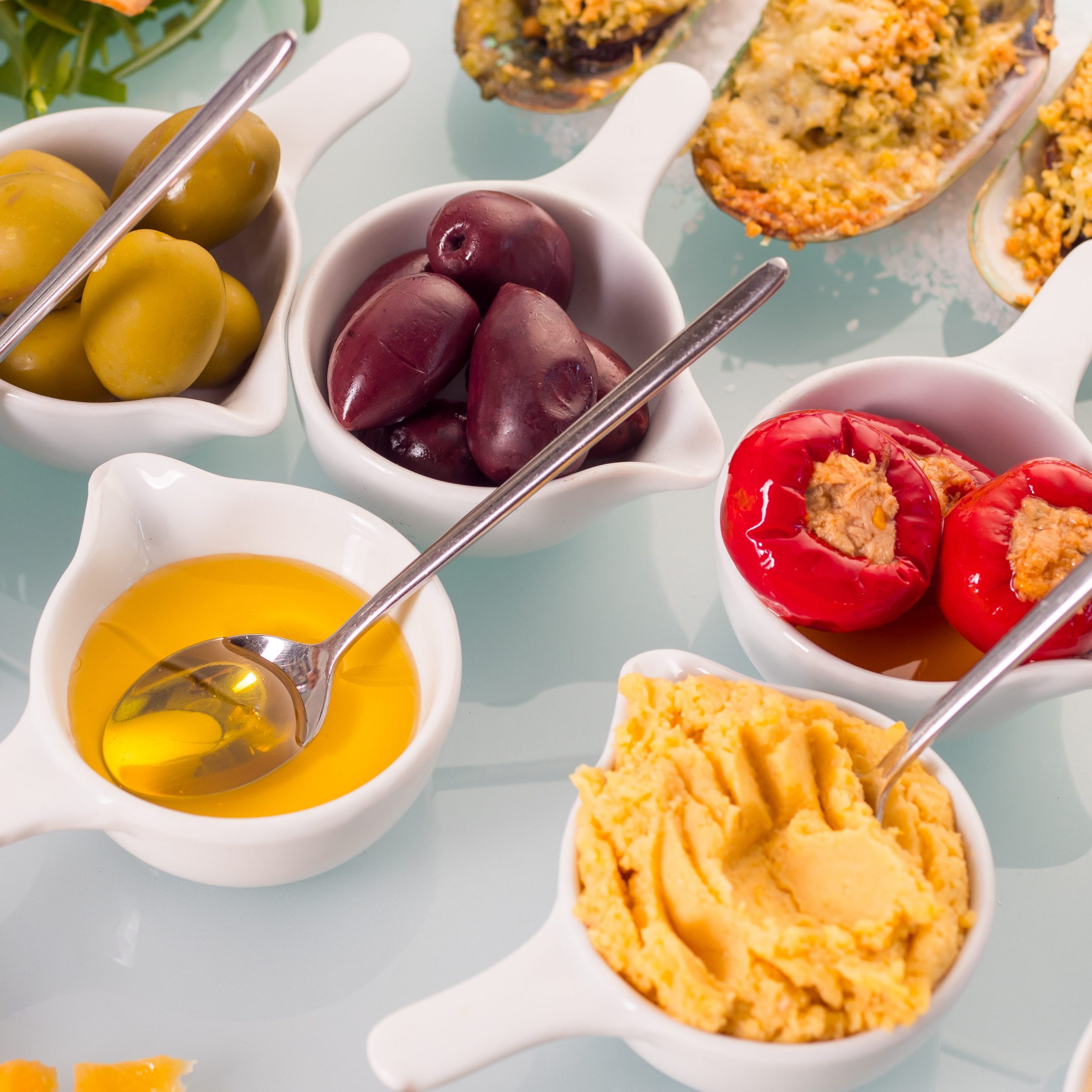 3. Hearty vegetable hummus
Serve up a hearty and healthy vegetable hummus to win over the hearts of your guests with minimum effort. You can easily whip it up with steamed carrots, beets, or pumpkin puree. Simply blend your vegetable of choice with chickpeas, garlic, salt, and olive oil in a food processor. Toss in tahini, cumin, paprika, and chipotle chiles for a spicy, woodsy flavor. When the paste is ready, sprinkle on roasted pumpkin seeds and prepare to dig in.
4. Butternut squash apple bruschetta
There's nothing quite as savory and simple to prepare as bruschetta. For a fall-appropriate take on this classic appetizer, load yours up with fresh butternut squash and apple. Dice and toss them with olive oil, black pepper, and a heady mix of cinnamon, nutmeg, cloves, and allspice before roasting. Meanwhile, slice some French bread, brush it with oil, and add it to the oven to be lightly toasted. When it's all set, top the bread with ricotta cheese and the squash and apple mix for an appetizer that's sure to please the crowd.
5. Baked figs stuffed with goat cheese
Make an X-shaped cut into each fig, stuff it with soft goat cheese, and heap on chopped walnuts, sage, honey, salt, and black pepper. Then it's into the oven and out again in as little as five minutes. It's an elegant formula that will easily impress your guests and please the palate. Play around by making it with different types of cheese like ricotta or mozzarella, adding drizzles of lemon and balsamic vinegar, or topping with spices like star anise, cardamom, and cloves. Serve it while it's warm and enjoy it with a glass of red for an unforgettable appetizer.
Explore more ways to make the best of every season on our

website

today.